Chester Achieves First Heritage Port Status in U.K.
Chester Civic Trust Plays a Pivotal Role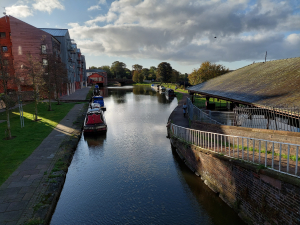 In 2021 members of Chester Civic Trust, after much hard work with partners Inland Waterways Association and Cheshire West and Chester Council, achieved Chester's designation as the first canal and river system Heritage Port. This was by the national body responsible for promoting this designation scheme, the Maritime Heritage Trust (MHT) in partnership with National Historic Ships (NHS) and European Maritime Heritage (EMH). Final semi-statutory designation by Historic England is in progress.
The heritage port scheme aims to properly recognise long established but often neglected ports that have played an important role in the maritime and industrial history of the country. Chester, a port since Roman times and possibly earlier, had to submit an application outlining its unique historical development, cataloguing its surviving features and evaluating the environmental and historical features in relation to the criteria laid down in the heritage port designation process. The challenges facing the Port's heritage asset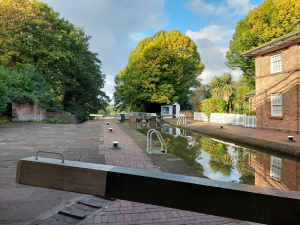 s were described and the objectives of Heritage Port status set out.
An interconnected system
The 21-page designation document stresses that Chester`s waterways are part of an interconnected system linking the open sea, Dee estuary and non-tidal Dee with the national canal work and River Mersey via the Shropshire Union Canal.
Heritage assets cover both maritime and inland waterway features with a focus on Tower Wharf, Northgate Locks, the Dee Branch and the adjacent tidal Dee frontage of the old port of Chester. Downstream anchorages on the Wirral side of the estuary are also included.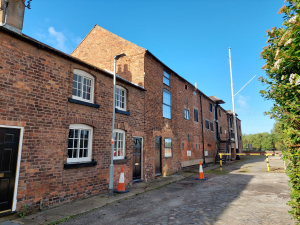 The Designation Document including its gazetteer appendix detailing the Heritage Port's major features can be accessed HERE.