Heritage Open Days
Heritage Open Days (HODS) is England's biggest grassroots celebration of our heritage,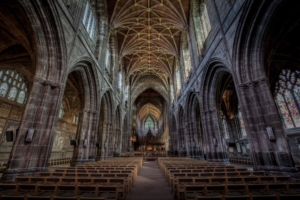 depending on the help of over 40,000 volunteers. Currently co-ordinated by the National Trust, Heritage Open Days "showcase buildings and hidden histories in our communities"1 Properties and tours must be offered free of charge. From the very first year, 1994, Chester Civic Trust and the local authority, with other local societies such as the Blue Guides in support, have organised Heritage Open Days, at first in Chester and lately in the wider region of Cheshire West and Chester.
The HODs Committee currently comprises five volunteers from Chester Civic Trust plus representatives of CWAC from Chester History and Heritage, the Museums Service and Northwich Regeneration Team. Our work is to liaise with the owners of buildings and the tour guides who volunteer their properties and services to HODs. As the geographical area covered by the local authority has increased from Chester to Cheshire.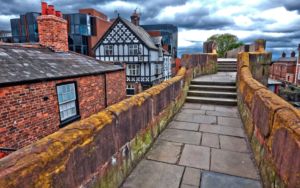 Follow Us
Stay up to date by following us on Facebook and Twitter
The Chester Civic Trust
Chester Civic Trust
Bishop Lloyd's Palace
51/53 Watergate Row
CHESTER
CH1 2 LE
Telephone 01244 318415
admin@chestercivictrust.org.uk
Registered Charity number 504634