Chester Civic Trust is the leading local voluntary organisation influencing the quality of Chester's built environment. We are based in Bishop Lloyd's Palace on Watergate Row, a Grade 1 listed building and the city's finest example of a medieval timber building. The Trust's membership is around 380 individual members plus 12 corporate members.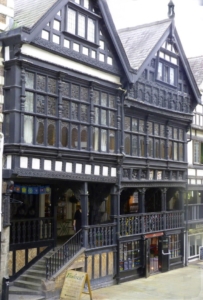 At the Trust's Executive Meeting held on the 10th March, members enthusiastically  welcomed the proposal contained in the Draft Integrated Risk Management Plan to reinstate the second whole time fire engine at the new Fire Station in Newtown.
Chester has over 650 listed buildings and the Trust had been concerned for some time that a single appliance is inadequate for the protection of the the historic core of the city. The timber framed buildings and the world famous Rows are particularly vulnerable. A further justification for the reinstatement of the second engine in Chester is the growth of residential use of the upper floors in the city centre and the volume of high density accommodation like the student housing developments over recent years.
Chester Civic Trust strongly endorses the recommendation to reinstate a second whole time fire engine at the Fire Station in Newtown.
https://chestercivictrust.org.uk/wp-content/uploads/2020/01/CivicTrustLogo_Col_19-300x83.jpeg
0
0
civic_admin
https://chestercivictrust.org.uk/wp-content/uploads/2020/01/CivicTrustLogo_Col_19-300x83.jpeg
civic_admin
2020-03-25 12:31:57
2020-03-25 12:31:57
Chester Civic Trust statement on a second Fire Engine in Chester